This impact research has been covered by Australia's leading agenda-setting media platforms: the front page of the Sydney Morning Herald and Radio National breakfast program with Fran Kelly, along with many other radio and TV programs. This coverage reached an estimated audience of more than 5.7 million Australians according to the University of Sydney Media Office report. See a summary of the team's public engagement activities and media coverage here.
Recent updates
On 3 July, 2019, Professor Rae Cooper spoke to a crowd of over 100 business professions on 'Women and the future of work.' Hear audio from her presentation here.
On 20 June, 2019, Professor Marian Baird and Associate Professor Elizabeth Hill spoke about findings from the AWWF project with Cassie McCullagh on ABC News Radio.
In 2018, the AWWF study was covered on the front page of The Sydney Morning Herald: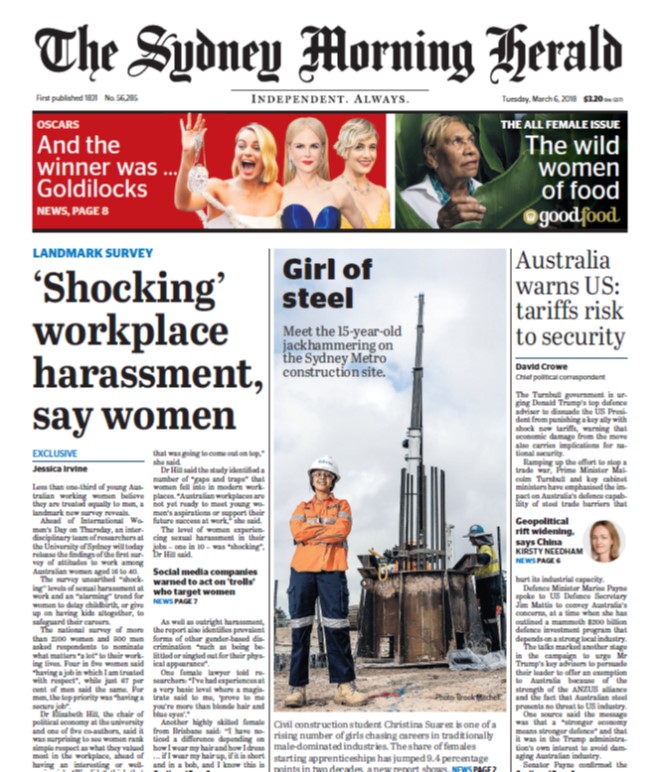 Upcoming events
There are no upcoming events at this time.